Dermato - Cosmetic Products
Unique, natural, multi-active and highly effective dermato-cosmetic products
Products
Effect
Status
Partnering
Epi AA-C
serum
anti-inflammatory, anti-bacterial, anti-tumor
and anti-viral effect
inhibition of melanogenesis
photoprotection (radical scavenger)
skin regeneration
Epi AA-C
developed to market
notified in EU & CH
registration in China ongoing
out-licensed for China
available for other countries

Epi AA-T
cream
anti-inflammatory, anti-bacterial, anti-tumor
and anti-viral effect
wound healing
photoprotection (radical scavenger)
skin regeneration
Epi AA-T
development completed
tolerability and stability test
ongoing
available for out-licensing
Epi AA-S
cream
high natural photoprotection and anti-
inflammatory activity
skin regeneration and hydration
prototype developed
finalization dependent on the
country regulations in respect
to SPF filters
available for out-licensing
EpiPharm AG: Pipeline 4/2023
Epi AA-C: The Lead Product
Epi AA-C multi-acting serum with outstanding efficacy designed to address
different skin problems
Multi-acting & multi-benificial
designed to address different skin disorders
remarkable reduction of akne marks and hyperpigmentations
effectively restores blemished skin and stimulates skin regeneration
shows strong anti-pollution, anti-inflammatory and anti-bacterial effect
acts against «skin growth disorders» (e.g. actinic keratosis)
significantly increases skin density and elasticity (antiaging erffect)
---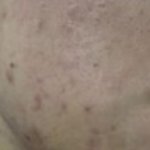 Outstanding efficacy
demonstrated by clinical studies
confirmed by product users (case series)
High quality - swiss made
developed and produced in Switzerland
100% natural & vegan
---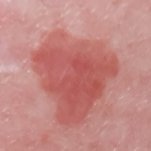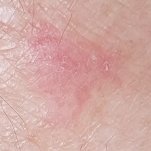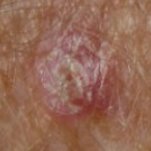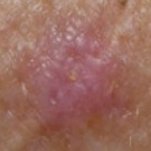 Seborrheic Keratois (SK) - Projects

First SK therapy that treats tumor formation and growth
SK treated with Epi-SK17
Dermoscopic image - Lesion clearance after treatment
EPI-SK 14, a phase I/II study with Artemether has successfully been completed. The data demonstrate a clinically relevant and statistically significant regression of SK lesions in size, color and texture. Regression continued markedly after treatment stop. The study results have been published online in the British Journal of Dermatology.
EPI-SK17 has been selected as lead product candidate based on properties which distinguish it from other artemisinin derivatives tested, including greater potency, and shorter duration of treatment. The product is about to enter phase IIb clinical development.
---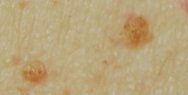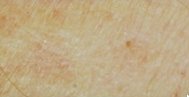 Effective and lasting treatment of hyperpigmented spots
Age spot treatead with Epi-N06
Dermoscopic image – Significant regression in size and color
EPI-N06 is a topical, novel and effective treatment of melanocytic pigmented lesions which targets the melanin formation by synergistic mechanisms of action and by different pathways.

A phase I/II study has successfully been completed in melanocytic pigmented lesions (nevi and age spots) without tolerability issues. Data demonstrated clinically relevant regression of lesions size and color and a marked reduction of melanin in the epidermis.
---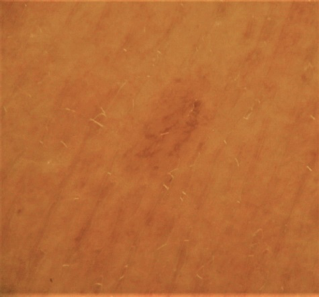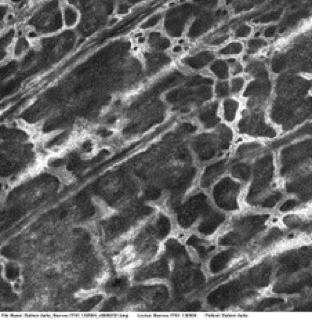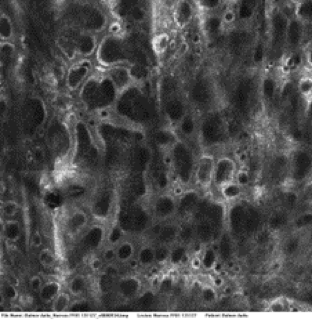 ---
Confocal microscopy image – Relevant decrease of fluorescent melanin